Description
This Mount is Viable for Nesting so effectively if you order a pack you get the equivalent in any mount listed below of your choice.
Nesting is where we can use the offcut as a base for another mount so wastage is minimal and mounts eventually cost much less.
If 8×10 aperture is selected we can get the following Mounts out of the offcuts.
6x4in with 4x3in Aperture 5x7in with 5×3.5in
6x8in with 4x4in aperture 5x7in with 5x4in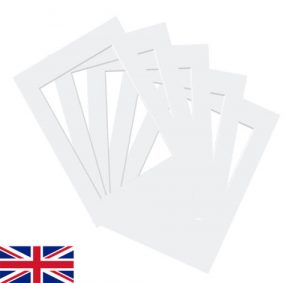 – One or hundreds, we can cut them.
– All Boards we stock are Acid-Free.
Despatch Same Day
All prices incl VAT @ 20%